Youth Group
Can you believe that summer is almost over already? And that school is about to start back up? Well, it's that time of year, and that means that youth group will be starting back up as well!
Jackie and I have met and planned out a new and exciting format for youth group this year. In the past, just about every youth group meeting was the same: we'd watch a video or read, discuss it, maybe have a bit of free time, and eat dinner together. It was a lot of fun, but we also found out that we may have let the discussions go on a bit too long, and that the youth wanted some more variation in the routine.
And so our new plan for youth group is a bit different. Each week for any given month will be different. One week we will have a typical discussion-based lesson reflecting on a video or a chapter of a book. Another week we will discuss issues based on current events, typically around specific events within that week. Another week may simply be a day for them to play games and enjoy the fellowship and relationships they've built. And yet another week may be watching a secular movie and discussing it in a way that connects to our faith.
We are also making an effort to continue to include the youth in different service opportunities, like participation in the CROP Walk or helping with the Harvest Dinner.
I look forward to welcoming our new additions to the youth group, as we all continue to grow in faith and in fellowship. May God continue to bless our youth and their leaders, that we may continue being the hands and feet of Christ in the world.
God bless, Kevin McAllister
---
We are Ablaze - on fire for Christ and passing on the flame!
Ablaze Youth Group meets on Sunday evenings from 5-7pm during the school year; dinner is included.  Ablaze is open to all 7-12th graders.
We perform service projects monthly, assist in worship services, read Bible devotionals, relate our faith to the real world, and form friendships.  And eat!  In 2014 we participated in the 30-hour famine, which we hope to participate in annually.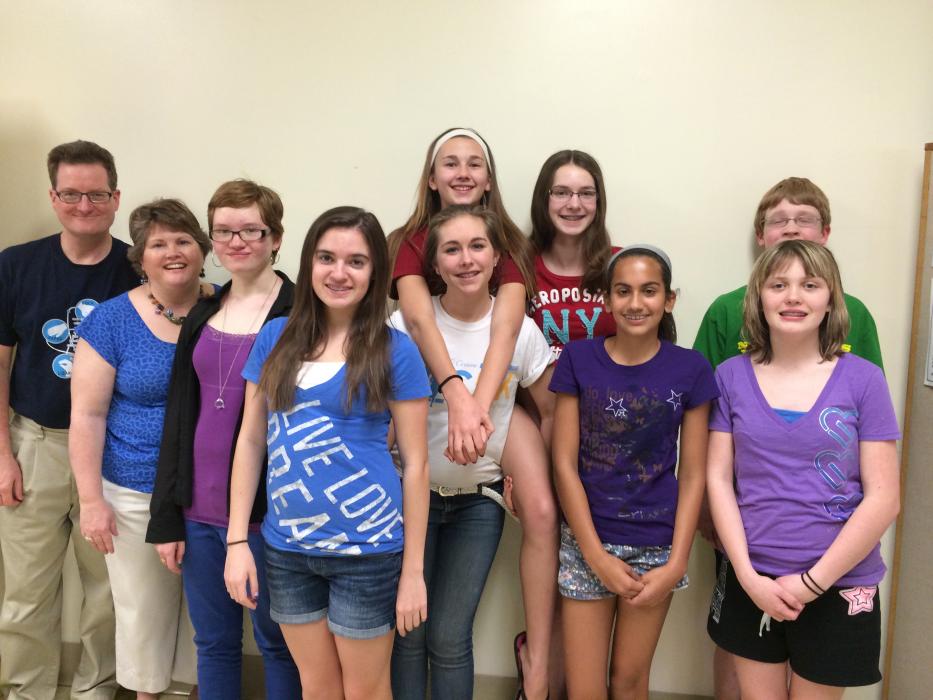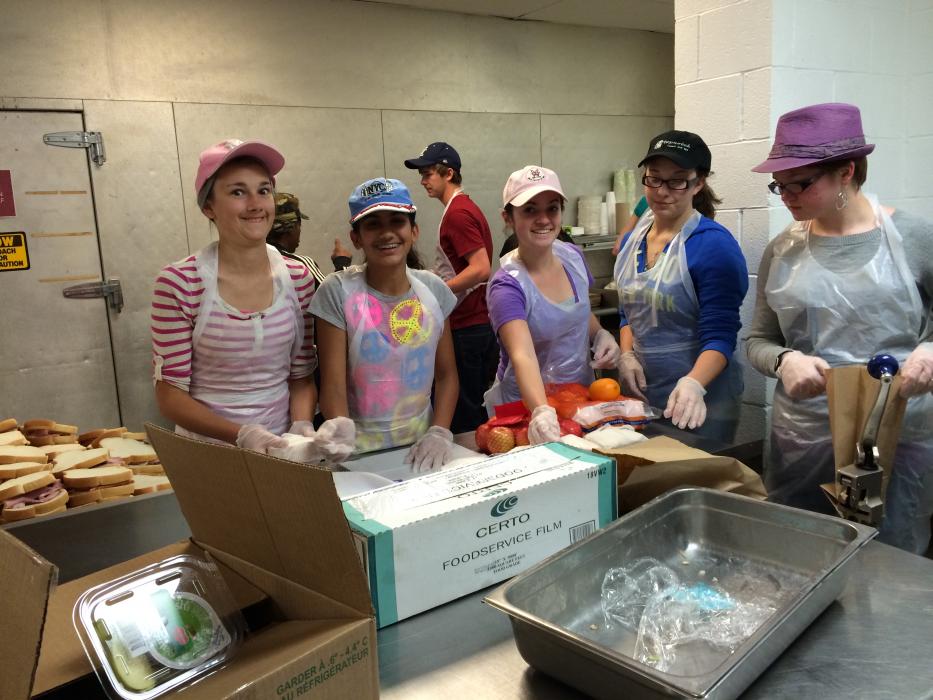 UpWord '15 Retreat
Thanks to the congregation's generosity, fourteen of us were able to attend the Conference Council on Youth Ministry's (CCYM) UpWord '15 retreat.  Over 400 youth and leaders attended from all over Central New York.  We slept at the church over two nights, and attended the retreat Friday night, all day Saturday, and Sunday morning.  We were exhausted by the end, and needed showers (!), but it was an amazing experience!
We were led in worship by the Casowasco band, enjoyed a comedian, and heard great speakers.  The theme was "Searching God" and we learned that God invites us to search for Him because He first searches for us.  He has promised that when we seek Him, we will definitely find Him!  He pursues us with an unrelenting love when we wander far from Him and His love and care.  We heard a wonderful message from Bishop Webb and celebrated a beautiful communion service.  God's love for each of us was a consistent message throughout the weekend; like a disco ball, we are called to reflect the love of God and Jesus to the world.
Thank you for providing this opportunity for us to be equipped as God's face, hands and feet to the world and our community.  Please ask us about the weekend, so we can tell you about the experience and what we learned!