Vacation Bible School!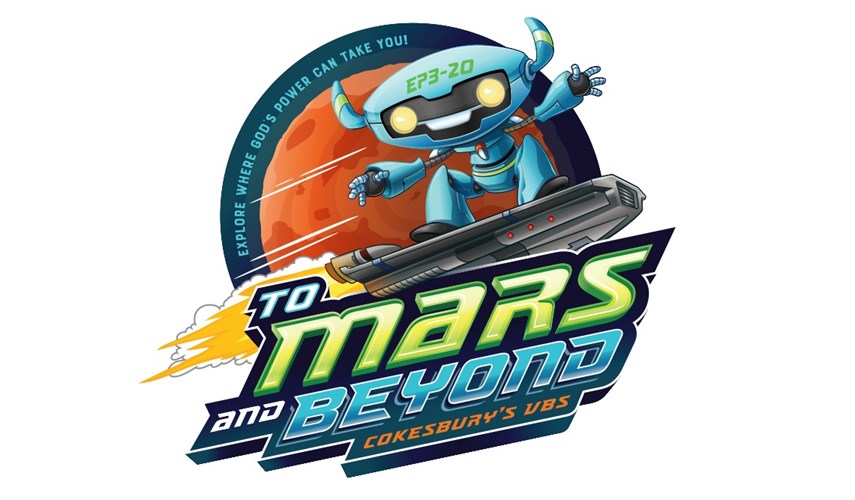 August 19 – 23, 2019
8:45am – 12:15pm
Join us for a FREE camp for children entering grades K – 5th!
Register Today Online !!
(don't like all that online stuff?  No problem.. download the registration form and drop it off at the church office)
This year's theme is...
To Mars and Beyond!
Each day campers will learn a Bible story, and participate in science, recreation, and craft sessions. Campers will also enjoy a fun snack.
Daily Themes:
Go Beyond with Faith!
Go Beyond with Boldness!
Go Beyond with Kindness!
Go Beyond with Thankfulness!
Go Beyond with Hope!
On Friday, August 23, there will be a family program in the sanctuary where youth will be able to show everyone some of the things that they learned during the week. Camp will conclude with an out of this world picnic. Families (parents, grandparents, siblings, etc.) are welcome and encouraged to attend the picnic.
Questions?
To register or if you have questions, please contact the Director of Education and Family Ministries.
E-mail: christianeducation@bvillefirstumc.org or call the church office: (315)635-6442.
Click here to register online!
Be Missional
Campers are encouraged to care for and serve the community. This year's mission project supports the BFUMC sneaker fund, providing sneakers and socks for local families.
Campers will also be encouraged to support the Baldwinsville Community Food Pantry which is run out of the church. Food donations will be collected, and campers will learn about how the pantry operates and serves the community.

And a super thank you goes out to Oriental Trading !  They helped us out tremendously with the supplies for this year's VBS. 
They have one simple mission:
Make the world more fun!!  
They have tons of awesome, fun stuff.  Please check them out:
https://www.orientaltrading.com/teaching-supplies-and-stationery/stickers-and-labels-a1-551496-1.fltr