Nursery/Childcare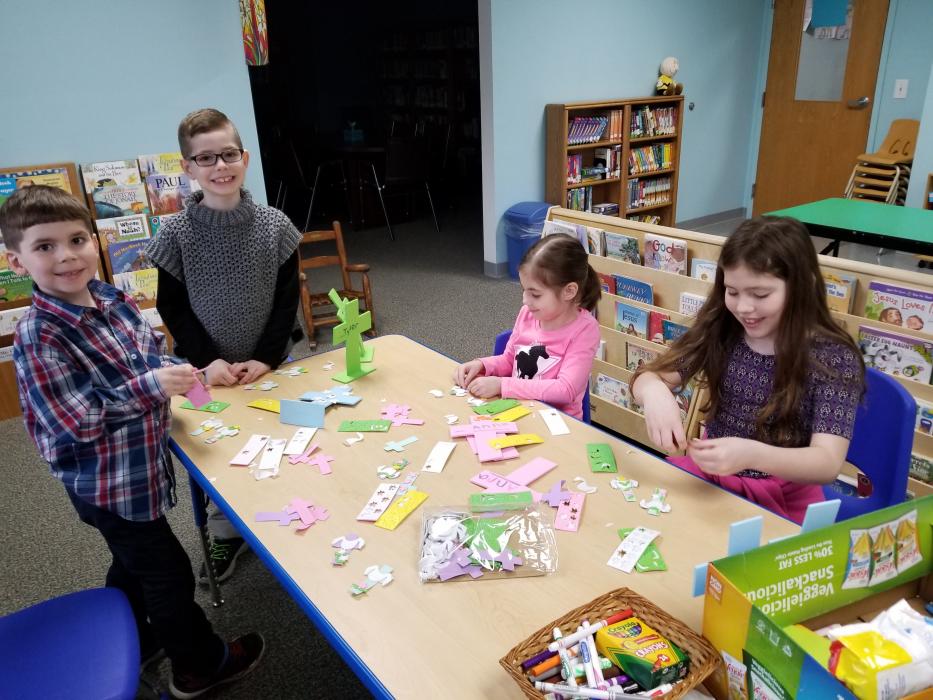 General Information:
The nursery (located on the first floor) is available on Sunday mornings during the 9:00 am worship service, Sunday School, and the 10:30 am service. The nursery is staffed by a regular teacher, and church member/parent volunteers that support the nursery on a rotating basis. Volunteers have completed the First United Methodist Church's Safe Sanctuaries Training. The nursery has age-appropriate equipment, including rocking chairs, a changing station, and toys. Children can also enjoy our children's book collection by visiting the connected children's library.
Parents are welcome in the nursery, especially when bringing their child for their first visit. Feel free to meet the teacher/volunteers, and to help the educators to get to know your child and their needs. After your child is more comfortable and has stayed in the nursery, we have found that it works best (during the dropping-off process) for parents to simply give their child to a staff member and say good-bye; prolonged farewells can make small children more upset. Your child will be comforted and encouraged to play at their own pace. If nursery staff are concerned or important questions arise, they will radio the Head Usher to inform the parents that they should return to the nursery.
From fall to spring, pre-school and elementary-age children are welcome to attend Activity Time which is also held in the children's library. Children typically attend the beginning of the 9 o'clock service with their parents, and are escorted to the library after "Young Disciples Time." During Activity Time children participate in activities, reading, and crafts.  
Sign-In:
There is a sign-in sheet located inside the nursery. This is where you will sign-in your child and note where you will be (worship service, Sunday School, etc.). You must stay in the church while your child is in the nursery. If this is your child's first stay in the nursery, you will be asked to fill out a short information sheet, including noting any allergies or special concerns.
What to bring with your child:
Please drop off a diaper bag containing diapers, wipes, a bottle or sealed cup, and a change of clothes. We ask that you label your child's diaper bag and belongings, especially any bottles, beloved blankets, or stuffed animals.
What not to bring:
We allow bottles with milk/formula/water for babies; however, other drink and food items are not permitted in the nursery, or the children's library. Also, staff will not administer any medicines, teething gels, or ointments. Additionally, please make sure that if you, or your child/ren, previously ate peanuts/tree nuts that you do not have any food on your clothing and that everyone has washed their hands. Thank you for your consideration, as protecting children with food allergies is an important priority.
Note:
In order for your child to be in the nursery, you must stay in the church. Do not leave the church for personal errands.
Notice: On the occasion when our regular nursery care giver is unavailable, the nursery will stay unlocked and available. Parents/grandparents are expected to supervise their own children on those days.