Adult Choir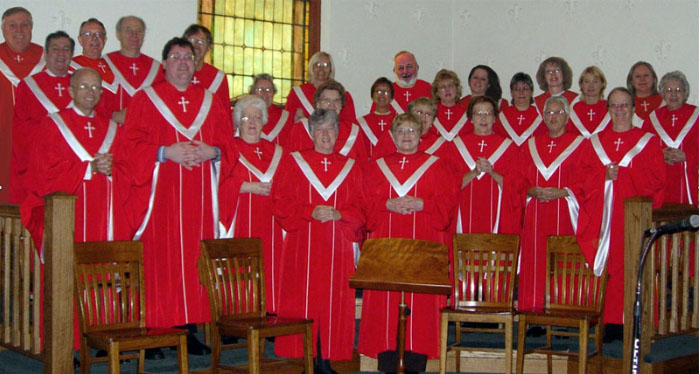 Our Adult Choir is both a supportive and welcoming group of folks who love to sing and know that '(s)he who sings prays twice.' We facilitate worship throughout the school year with anthems, service music and hymn-leading. We sing Christmas Eve at 9 pm and for both Easter services, but get the week off after those holidays. Some years we do cantatas and/or musical services. In recent years we have presented Pepper Choplin's Once Upon a Tree, Joseph M Martin's The Winter Rose, the dinner theater play, Murder, Mayhem, and Marshmallow Salad, a community celebration of Charles Wesley's 300th birthday, a concert of favorite anthems and a hymn service for Trinity Sunday.
We rehearse Thursday evenings at 7 pm, and usually finish by 8:30 pm. Our choir room is directly behind the sanctuary. We invite singers to join our group! Rebecca J.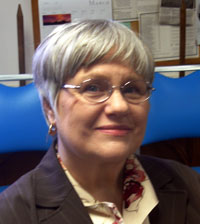 Adult Choir Staff
Music Coordinator and Adult Choir Director, Rebecca Jensen, is a graduate of the Eastman School of Music in Rochester, NY. She has been leading adult church choirs since 1974 and still loves her work!